Welcome to the Richter Animal Hospital & Pet Resort New Patient Center! Find out how our website can help you as a new family member by utilizing our online forms and information and see what you can expect here at Richter Animal Hospital & Pet Resort. Please feel free to explore our virtual office tour and veterinary resources, as well as the different payment options that we offer. Have questions? Call us or e-mail us, we're here to help! 817-478-8000.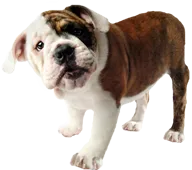 A VETERINARY PATIENT'S BILL OF RIGHTS:
To expect expert medical care designed to promote well-being and long life.
To be treated, regardless of breed or species, as deserving of compassionate, expert care.
To be gently treated as an intelligent being who is capable of experiencing pain, fear, anxiety, and stress as well as joy, pleasure, and well-being.
To be comforted when frightened, ill, or in pain.
To be taught with positive reinforcement techniques and reward-based training.
To be provided the best possible care from each member of the veterinary team.
To be housed in a comfortable, clean and safe environment.
To be respectfully and compassionately relieved of pain and suffering at the end of my life.
Author: Moira A. Fitzgerald, BS, RVT